Been hard at work on designing products for
my store
over at
Zazzle
, now reporting back!
Huge changes in time for the Christmas rush
Zazzle made a whole bunch of changes to improve the shopping experience with easier navigation, a cleaner look and enhanced searching. This meant all us storekeepers having to make lots of edits / changes to the way existing products are tagged and categorised to fall in line.
Big job!
As frequently happens, many little glitches and gremlins crept in that made making the changes more than a little tiresome at times, sometimes not "sticking" and needing to be redone.
But, good on Zazzle, the shoppers never saw any of this behind-the-scenes activity - a bit like the graceful swan, not much to see on the surface but mad paddling going on under water!
Many massive coupon savings
Zazzle have really been pushing on their promotion activity (as I have!) having had amazing offers for Black Friday, Cyber Monday and some for specific seasonal items. They keep announcing them on the header on each page - so keep your eye out for them!
Back to new designs
Now that I've caught up with all the changes on existing gear, I've been able to finish off the greetings card ranges I was working on when it all happened. Have a look at my
Congratulatons cards
as an example. Now that they're all done, I'm back once more to creating new designs. In the last week I've been working on expanding my already successful
Desiderata range
, making sure that there is plenty of variety to suit most tastes.
I find it really pleasing to combine the coming-of-age guidance of Desiderata with some of my fine art photography. I've selected each pairing based on some aspect of my image and the core messages of Desiderata. For example:
Strength, Courage and Determination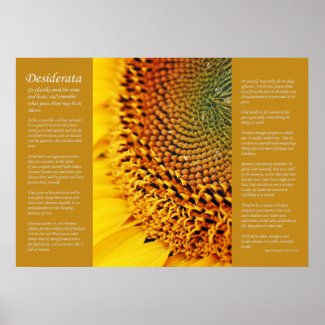 Florets spiralling in to pollinated, then
to set seeds in the centre, representing growth
to adulthood, ready for the next of life's phases
Purity and Valour represented by
St George and the Dragon
Tough journeys always have places of Peace
and Serenity to strive for
..and, because it's the season for it...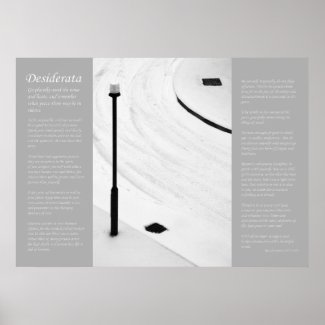 This one is intended to complement
the idea of Silence and Peace
The good thing about giving these as gifts is, that as well as being positive, encouraging and supportive, they will endure long after other gifts have gone to upgrade heaven. Who in your circle of friends and family would love to receive one?
Post by:
+Mark Highton Ridley
comments / feedback / tweets / Likes / +1s always welcome :)